TAOND SHINE CLUB - WHAT HAPPENED LAST MONTH
March was our Inaugural Launch of our Super Fun and Exciting TAOND SHINE CLUB
And here's just a little bit of what happened and what you can expect from Next Month!
Join Now and Don't Miss out!
SHINE CLUB MARCH CONTEST WINNER

Congratulations to our March Shine Club Contest Winner - Tracy McMillan!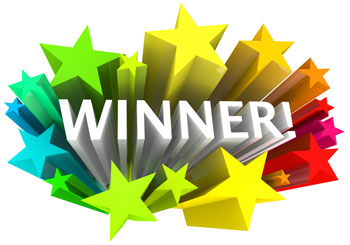 TAOND SHINE CLUB FREE MEMBERSHIP GIVEAWAY


For our Shine Club Launch we gave away FREE Club Memberships to deserving applicants who let us know why they would love to become a part of our AMAZING CLUB And here are our Winners!
- Erin K. -
I would love to win a membership because it has some amazing benefits that I would love to participate in. I want to win because I work really hard to accomplish what I do. I suffer from chronic migraines, and people like Celina Ryden inspire me to push even harder. She's part of the reason I started my course with TAOND. She suffers with migraines, yet she does amazing things. I lived in fear for so many years because I didn't think I could do anything with how sick I am. Though it's challenging, I can do more than I ever imagined. I'm well on my way to becoming a nail professional after all! Thanks for the great course and for the chance to win!

- ShanaKay S. -
I believe I should be apart of TAOND Shine Club, because I can benefit from the live demos to assist me with the forever changing industry. Having someone to be able to guide me in areas I need work on. Feedback is very important. I would rather my client tell me they don't like my work, then to leave unhappy and having to seek elsewhere to fix my mistakes. I can benefit of having that one on one experience. This also will help with the latest products and the newest guide lines. I would love to be a part of an exclusive club among other to learn and shear experiences. I love learning more perspectives as well assisting others. This would be a new big challenge in my nail career and passion.

- Laurie W. -
A free membership would be a wonderful gift and a great start to my nail career and education. Along with desire to succeed, this would be a great boost to my becoming an Ambassador for the industry. This would be such an opportunity. As a new student, I would benefit greatly from knowledge and feedback from others. It would be marvelous to have access to product reviews as I imagine it will be a bit overwhelming selecting product at first. As I am interested in going "odorless" due to allergies and asthma, I have to purchase a kit on my own, so all feedback would be helpful.

- Christine S. -
Thank you for offering the opportunity to win a Shine Club membership with TAOND. This membership would benefit me immensely! I am looking to transition careers into nails from production coordinating and sadly, my current living and working situation does not allow me to attend a school full time. I found TAOND looking for a part-time nail school, however my state of California does not acknowledge certification from any online education. I know one day I will be able to attend a quick course for my licensing in the state of CA, but for now I want to learn all that I can for when that time comes. I've talked to so many nail techs on the sets I work on who tell me just do do do and learn learn learn! And I feel a TAOND Shine Club membership is the best way guide me to start in a career I would love.
- Rikki H. -
Hello! When I saw on Instagram you were giving away 5 free memberships to your exclusive club, I just knew I had to enter!
My name is Rikki and I've been interested in nails and nail art since high school. I've always wanted to have my own salon one day. I want to receive a FREE membership because I just graduated from college with a B.S. degree and I'm about to start paying back student loans. My loans are so expensive that I cannot afford just about anything now, let alone a membership or a nail license. I hope to one day get a nail tech license though! These membership benefits of having access to demos and contests and digital badges (I'm very excited to start earning those right away), would help keep my dream and inspiration alive to keep working on nails as often as I please. Also to expand my knowledge in the nail industry, as I love learning new tips and tricks.
I've included some of my favorite nail and nail art works below. I hope you're not overloaded with many pictures but I'm very proud of my work and what I've been able to accomplish on my own and practicing alot.
Thank you so much for considering me and have a good day!
LIVE DEMOS & EXCITING ASSIGNMENTS
Melissa Rocked it out in March with 3 Fabulous LIVE Demos:
- Natural Nail Prep - Do's & Don'ts
- Proper Gel Polish Application Tips & Hints

- How To Create A Rose Quartz Nail Art Design
And the best part of all our SHINE CLUB Demos was all Members could ask questions in 'REAL TIME'. Stop wasting time 'just watching' on Youtube or Instagram. Get instant Feedback on what you're doing and how with our Interactive LIVE DEMOS!
So - That's What's Been Happening



But check out What's Happening in April!
New Assignments, New Interview, New Contest, New LIVE DEMOS!
April LIVE DEMOS:
- Everything you need to know and have for your Basic Manicure & Pedicure Kit - April 1st @ 8 PM EST, 5pm PST
- 3D Floral Design - April 8th @8 PM EST, 5pm PST








- 3D Charms and Swarovski crystal adhesion tips and tricks - April 22nd @8 PM EST, 5pm PST









- Alcohol Ink Nail Art Tutorial - April 29th @8 PM EST, 5pm PST






PRODUCT REVIEW - 'All That Glitters'! Check Out Melissa review the latest in the World Of Glitter


New Contest - Create your most Exciting Spring Floral Design based on Melissa's Tips and Tricks for 3D Floral Designs or use your very own!

CLICK HERE

T

o Enter (Members Only) Or Vote For Our April Shine Club Contest
A New Interview
Melissa Interviews Our Very Own TAOND Graduate and Award Winning Nail Artist Julie Keeble on the 'In's & Out's' Of Entering Nail Competitions



A fascinating interview

designed to inform you of what to expect before and during a competition.


Check out a quick clip